modern systems and sustainment
engineering
Together, we can develop innovative and Reliable solutions for your business.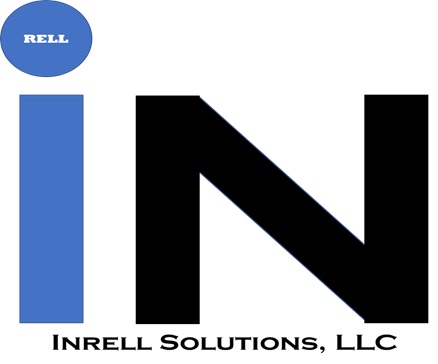 Inrell Solutions provides modern Systems Engineering, Reliability Engineering, and Operations & Logistics Consulting Services to customers by utilizing our self developed functional based processes to address complex system development projects and operations management.
Systems Engineering
Utilize our model based systems engineering expertise in order to help develop the appropriate functional architecture and requirements for your hardware and software systems.
Requirements Development
Requirements Management
Functional Analysis
Architecture and Use Case Development
Model Based Systems Engineering
Concept Design
System Development
Systems of Systems (SOS)
Systems Engineering Planning & Technical Documentation Development
Reliability Engineering
Inrell Solutions is considered a Reliability, Availability, and Maintainability (RAM) Subject Matter Expert (SME) Consulting Firm that can provide diverse Reliability Engineering services.
Reliability and Availability Analysis
Reliability and Availability Model Development (RAM Models, RBDs, Fault Trees)
Failure modes, Effects, and Criticality Analysis (FMECA)
Software Reliability Analysis
Software Failure Modes and Effect Analysis (FMEA)
System Failure Analysis, Trend Reporting, and Component Mean Time Between Failure (MTBF) analysis
Reliability, Availability, and Maintainability (RAM) Technical Documentation Development
System RAM Assessments
RAM COA Development and Analysis
Reliability Growth Planning
Operations & logistics consulting
This is service is a combination of our experience in Reliability Engineering, Sustainment & Operational Availability Analysis, and Mission Planning/CONOPS development.
Operational Availability (Ao) Assessment
Inherent Availability (Ai) Assessment
Maintenance and Personnel Operations Analysis
Techincal Operations and Mission Execution Document Development
Logistics Lifecycle Planning
We have THE experience & proven
Success
previous
Projects
Missile Defense - Flight Systems Reliability Engineering and Systems Engineering Support
Missile Defense - Command and Control NetworkSystems Engineering and Sustainment Engineering Support
U.S. Navy - Underwater Weapons Systems Engineering Support
Oil & Gas Industry -Reliability and Sustainment Consulting
Private Industry & Small Business Operations Assessments
looking for a
solution?
Email: inrellsolutions@outlook.com
Phone: (256) 644-7826
© Copyright Inrell Solutions